Kershaw Leek
---
| | |
| --- | --- |
| Manufacturer | Kershaw |
| Designer | Ken Onion |
| Blade Length | 3 inches (7.6 cm) |
| Handle Length | 4 inches (10.2 cm) |
| Weight | 4 ounces (115 grams) |
| Steel | 14C28N Sandwich Steel (varies depending on version) |
| Lock | Liner Lock |
| Opening | SpeedSafe Assisted Opening |
I've had my Kershaw Leek for four years now, so I decided it's time to do a full review. I've talked about the Leek, designed by Ken Onion, a bit before when we chose it has our Best Knife for Everyday Carry. I still stand by the sentiment. The Leek is just a great all-around knife that keeps it simple and light, which makes it easy to carry.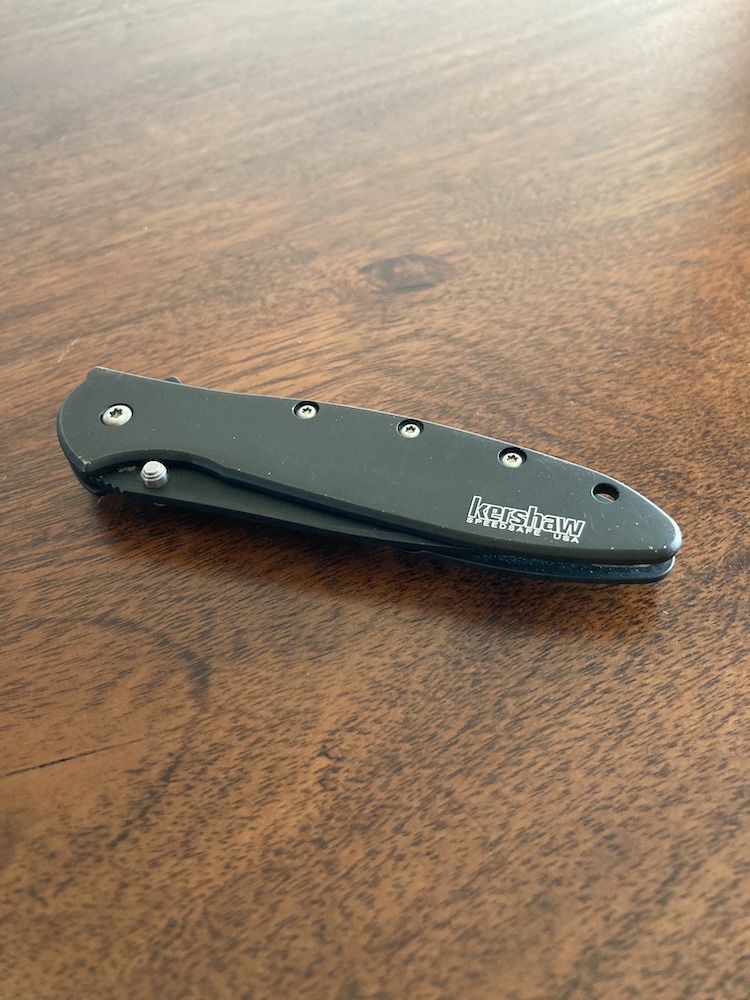 It also doesn't scream "I'm a knife guy!" so you won't scare the more delicate family members when opening packages at Christmas time. Just be discreet when using its SpeedSafe assisted opening. Some people still think you it's Saturday night and you're ready to rumble if they see you open a knife quickly with one hand.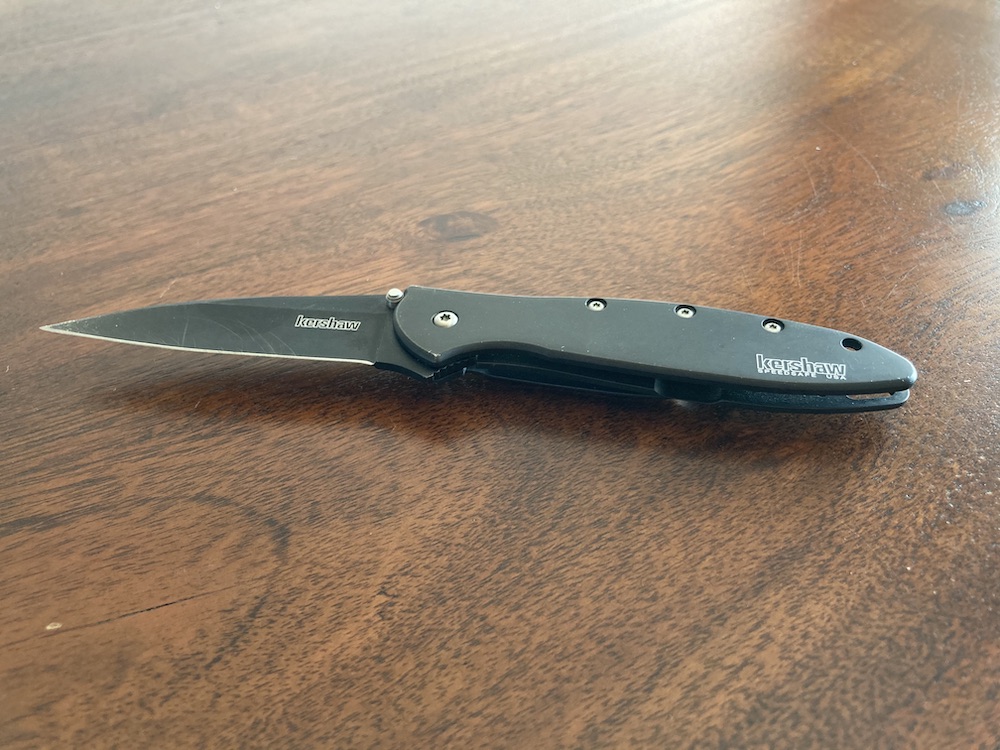 And on that note, let me introduce the amazing SpeedSafe opening from Kershaw. If you haven't felt the smoothness of a lightweight blade opening with this system, you're in for a treat. Just little pressure on the flipper and the blade flies open. It's the easiest assisted opening of all my knives. And if you're worried about the opening being too easy, the Leek has a safety that will keep the blade closed and prevent unintended… incidents.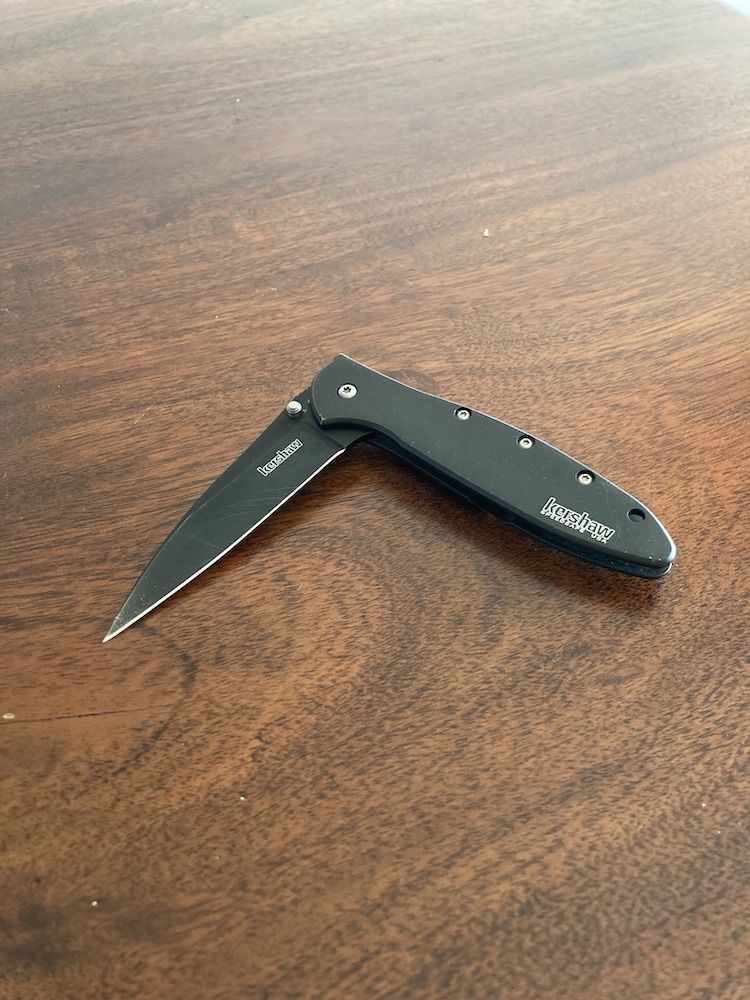 The Leek from Kershaw is what I call a gentleman's knife. It is think, lightweight, and classy. It can be carried every day, or just on special occasions. There are numerous versions
of the knife, so it might even do to get two – one for EDC and one for "fancy" nights.
I also like how the Leek is all metal. The blade, handle, everything is metal on this knife so it feels solid and substantial even though it is not a bulky knife. It has a good heft to it but is not too heavy. The Leek has a sleek and refined aura. However, beware that the blade is thin. I put my Leek to a prying task that was out of its paygrade a couple years ago and ended up having to send it to Kershaw to replace the blade (I broke the tip off. Just the tip).
Overall, the Kershaw Leek is definitely my favorite knife. It was my first assisted opening knife and I have yet to encounter another one that opens quite as nicely as the Leek.