We've covered the various blade shapes that knives can have (Knife Blade Types), but that's not the whole picture when it comes to choosing a knife. The metal the blade is made of has a large impact on how a knife will perform. Here we go over what each metal consists of and the pros and cons of using a knife blade made of that metal.
420 Stainless Steel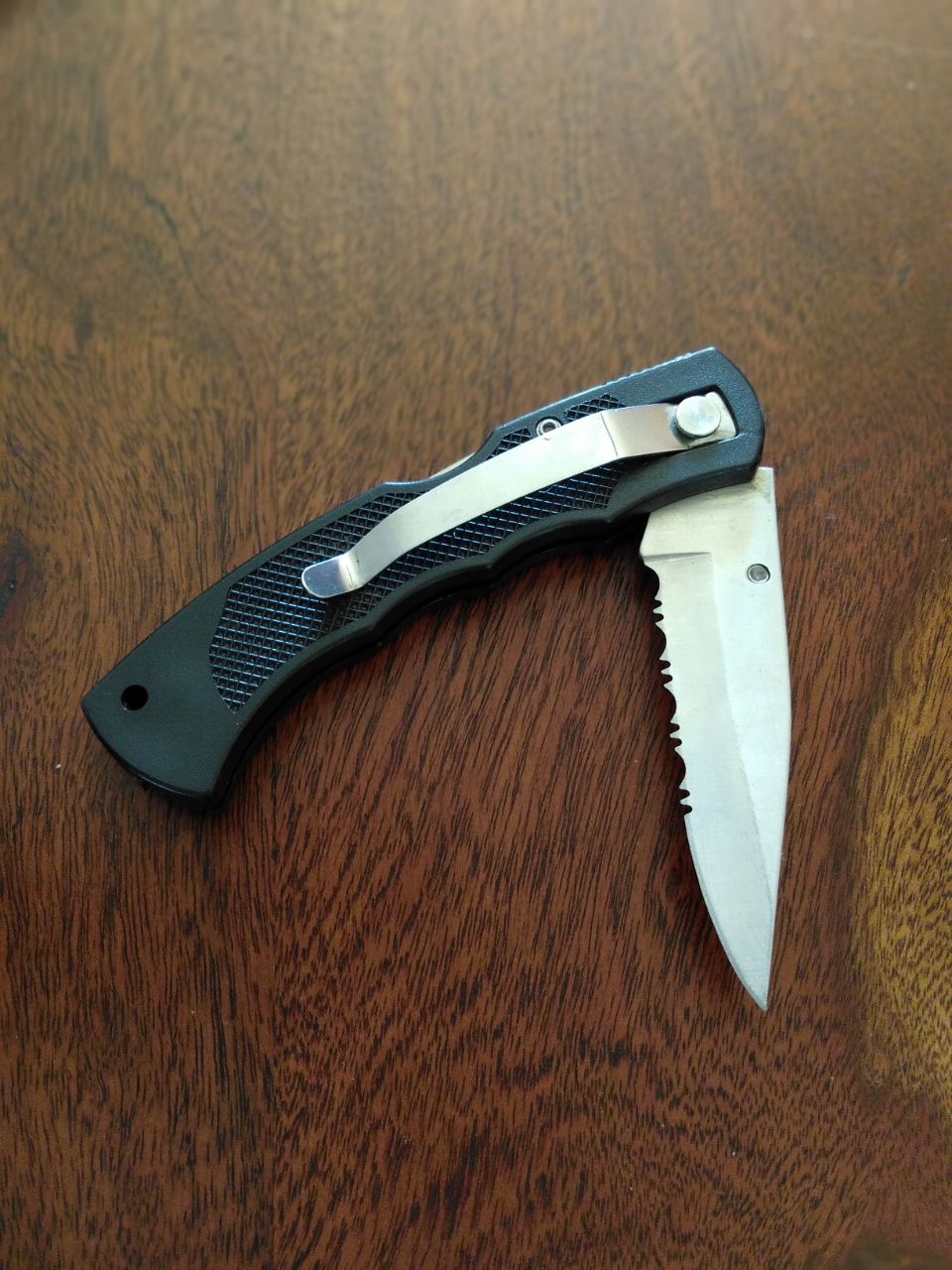 420 stainless steel knife blades are the most basic of modern knives. While this stainless steel is very affordable and easy to manufacture, it misses out on what many other metal types offer. Thanks to its affordability, 420 stainless steel is good for a variety of uses in addition to knives, such as surgical tools and scissors. You can see an example of a knife with 420 stainless steel blade above. It is an Ozark Trail knife I bought at Wal-Mart for $0.99. You get what you pay for with this knife.
Pros
Affordable
Corrosion resistant
Low maintenance
Easy to sharpen
Cons
---
440A Stainless Steel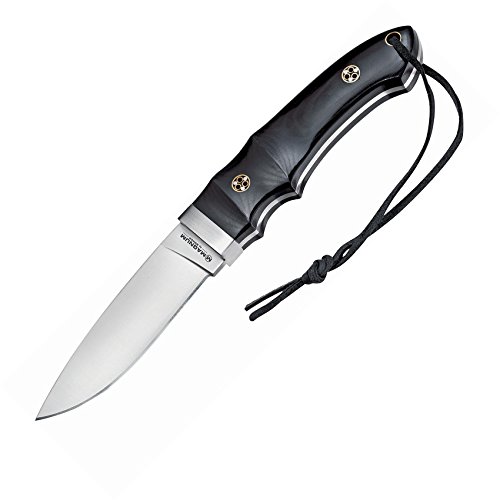 440A is a high-carbon stainless steel. The higher carbon content allows this steel to be hardened to a great extent than 420. This hardening bestows higher strength and wear-resistance to the blade, which in turn allows it to hold its edge longer. This is a big reason why you don't see many respectable knives with 420 steel. The Boker Magnum Trail above has a 440A stainless steel blade.
Pros
Still affordable
Holds edge longer than 420
Cons
Can be more expensive than 420 (especially hardened)
---
440C Stainless Steel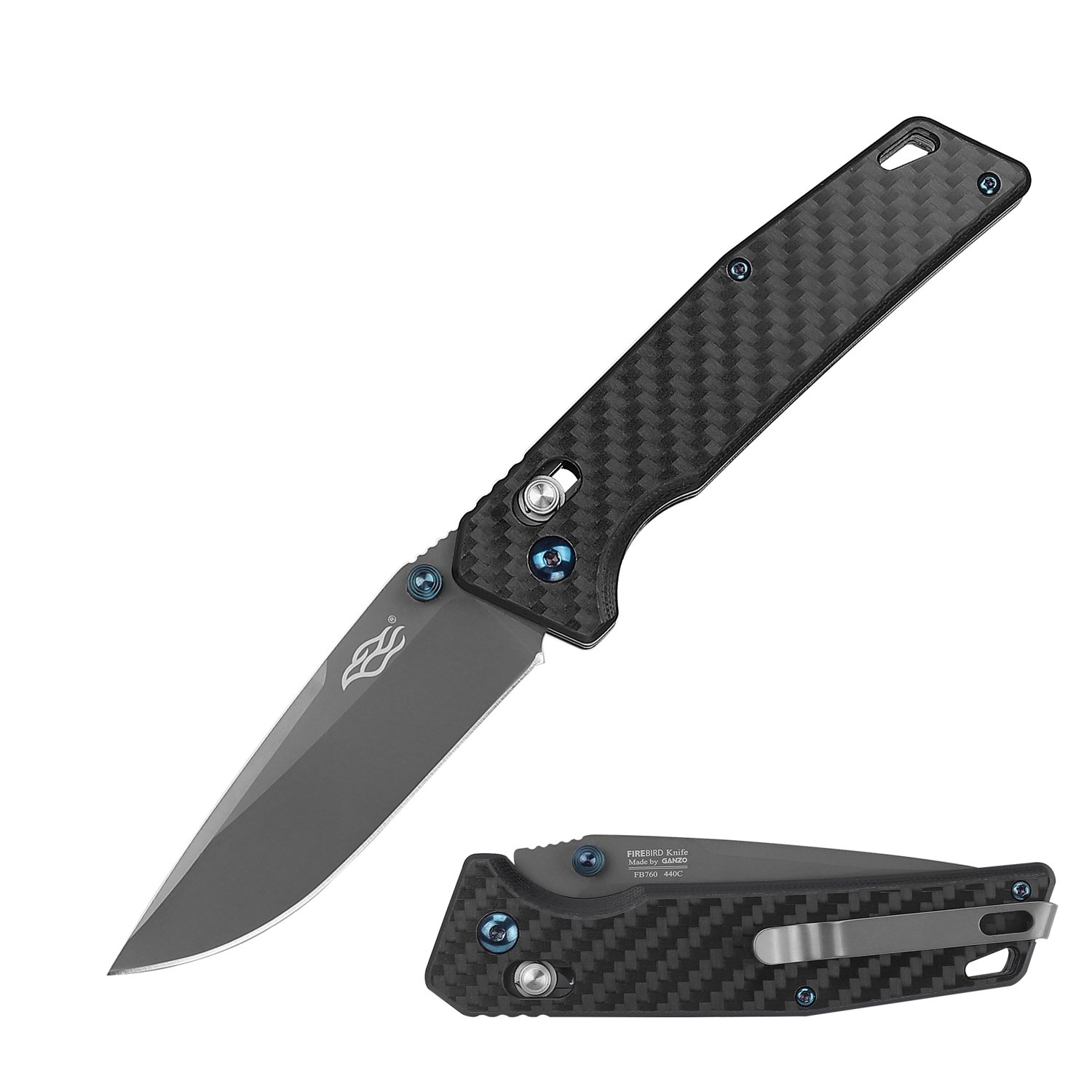 440C stainless steel is higher-carbon and higher-chromium steel than both 420 and 440A steels. This grants 440C the ability to hold an edge even better than the previous two. An example of a knife with a 440C blade can be seen above, the Firebird from Ganzo.
Pros
Exceptional hardness properties
Holds an edge well
Cons
Less corrosion resistant than 440A
---
8Cr13MoV

8Cr13MoV is a steel popularized by Chinese-made blades. It is quite cheap to manufacture, but holds an edge well for most knife uses. 9Cr18MoV is even better, comparable to AUS-8. It is harder than 8Cr13MoV and stays sharp longer. However, avoid 7Cr13MoV and lower, as it loses its edge even under very light work. My current EDC knife, Kershaw's RJ Tactical (which we reviewed), has a 8Cr13MoV blade.
Metal Components
Iron
Carbon (8%)
Chromium (13%)
Molybdenum (15%)
Vanadium (10%)
Pros
Very affordable
Generally holds edge well
Cons
Not hard enough (especially, sub-8Cr)
---
AUS-6, AUS-8, AUS-10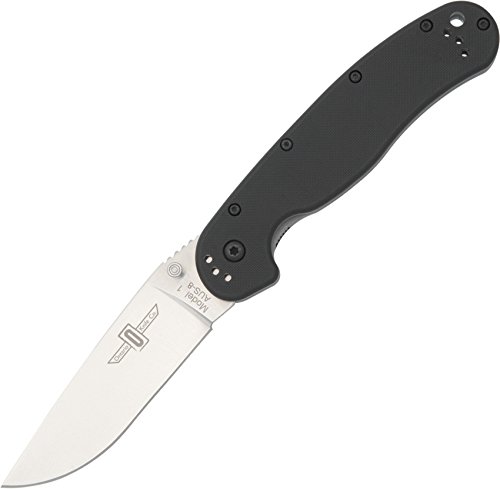 AUS stainless steels originate from Japan and are very similar to 440 steels. However, AUS steels have added vanadium to increase wear resistance and to allow the metal to hold an edge longer in knives. AUS-6 is the softest, thus easiest to sharpen, but also has the least edge-retention abilities of the three. AUS-8 seems to be a good middle ground between ease of sharpening and edge retention. The Ontario Rat has an AUS-8 stainless steel blade.
Pros
Harder than cheap stainless steels
Good corrosion resistance
Cons
AUS-10 can be hard to sharpen