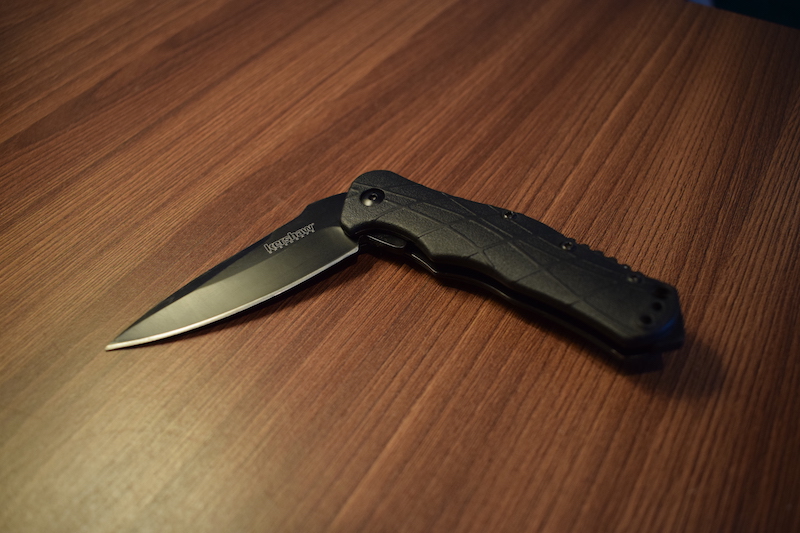 Kershaw RJ Tactical 3.0
---
| | |
| --- | --- |
| Manufacturer | Kershaw |
| Designer | RJ Martin |
| Blade Length | 3 inches (7.6 cm) |
| Handle Length | 4 inches (10.2 cm) |
| Weight | 2.8 ounces (79.4 grams) |
| Steel | 8Cr13MoV with black-oxide coating |
| Lock | Liner Lock |
| Opening | SpeedSafe Assisted Opening |
I picked up my Kershaw RJ Tactical in a Cabela's because I had left on a road trip with no pocket knife (seriously?). As you can probably guess, I'm not good at being away from home – or anywhere for that matter – without a trusty blade by my side. I wasn't looking to spend a whole lot, so the Tactical's price caught my eye. I had been spoiled by my Kershaw Leek's SpeedSafe assisted opening, so I knew I wanted something similar.

As I perused the glass case of knives, the Kershaw RJ Tactical 3.0 jumped out at me. A nice, simple, black knife with assisted opening for $40? You can get it even cheaper on Amazon, but that certainly fit the bill for me being away from home and in a hurry to not be knifeless.
Overall, I think the RJ Tactical is a great budget knife. You're not spending a bunch of money and you're not getting a piece of crap. I could have went to Wal-Mart and picked up one of their $3 locking folders, but I still have some dignity left believe it or not. This knife is on the lighter side when it comes to weight, which I also like. I don't enjoy a big honking pocket knife pulling my pants down as I walk around. The Kershaw RJ Tactical's glass-filled nylon scales are attractive looking and keep the overall weight down for the knife.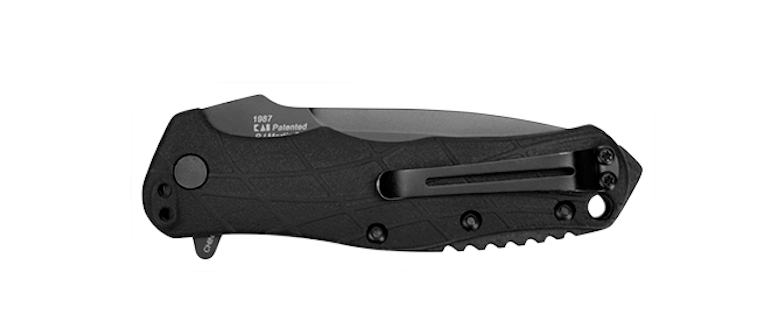 The black oxide coating is smooth and has stood up well to the beating a backup knife takes. It has also stayed reliably sharp based on my usage so far.
The RJ Tactical's reversible clip allows you to choose which way the knife body points when it's clipped in your pocket. This plays a role in how you open the knife, especially when using one hand, so it's nice that you can modify it to your personal style.
About the only thing I dislike about the RJ Tactical 3.0 is that it's a little stiff when opening. Coming from a Leek, I'm used to not using much pressure to engage the assisted opening. The Tactical takes a little bit more force. But that also means it doesn't need a safety to avoid accidental in-pocket openings.
If you're looking for a cheaper, simple knife that you can rely on then check out the Kershaw RJ Tactical 3.0. It has helped me in a pinch and continues to be a great knife to this day.